Shruti Kulkarni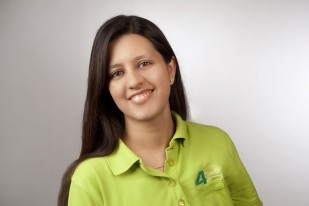 (Clinical Nutritionist, Wellness Coach)
Wellness Coach, Clinical Nutritionist and Certified Diabetes Counsellor with a belief in the thought "Tell me what you eat, and I will tell you who you are and what best suits you".
Mrs. Shruti Kulkarni is an Indian by origin. She has more than 10 years of experience in patient counselling and her specialities are Weightloss management, Hyperacidity management, Diabetes management, Hypercholesterolemia management, and Stress Management and Hormonal issues management.
She has completed her education from the most renowned universities
Bachelor's in Food and Nutrition,
Masters in Health Sciences and
Diploma in Diabetes Management
Doctoral candidate in Public Health with specialisation in "Gerontology".
Her Doctoral studies emphasises on improving the functional abilities of the elderly in developing countries through healthy diet and natural nourishment choices with family and social support skills.
She has a diverse experience as a Nutrition Assessor as an intern in some of the renowned food companies and Gene-assessment labs in India. She has worked as a Clinical Nutrition and Diet counsellor and has helped many patients achieve great health and balance by adopting and adapting easy and effective dietary and activity patterns.
Currently she is working as an Expert in a start-up from India where she is creating personalised diet plans based on inputs from the ancient science of India "Ayurveda" and "Modern Nutrition" to achieve "Inner balance" holistically.
She strongly believes that "Your Diet is not what you eat, but what you watch, listen and also read", so let's be mindful to adapt and adopt a healthy lifestyle to stay healthy, happy and in complete harmony.